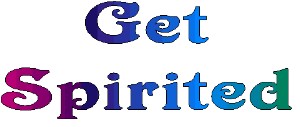 Certified Organic Products.
I am an independant representative for a company called Organic & Natural Enterprise (ONE) Group.
ONE Group are the creators of the world's first third party certified organic to food standards extensive range of skin, body, hair, oral, health care & cosmetics products. Quite a mouthful, eh!
What this means is that the ingredients used in the products and the manufacturing processes comply to the strict standards set out by Australian Certified Organics (ACO). These standards are also recognised by the International Federation of Organic Agriculture Movement (IFOAM) and the USA & Japanese equivalents to ACO.
This certification is your guarantee that the products really are what it claims to be.
Certified organic products are grown and manufactured without the use of chemicals, using sustainable methods which enhance soil and the environment as a whole.
Unfortunately, unscrupulous marketers have realised that by using words like 'organic' and 'natural' people think that the product will be better for them or that it really is what is implied. Technically, these terms can be applied to anything 'derived from nature.' So, for example, take some coconut oil, process with sulphuric acid to alter the composition and make it a new substance great for foaming shampoo (even though now it may cause skin irritations or some other horrid chronic disease or cancer) and call it 'great all natural shampoo'. After all, it's derived from nature. Sadly, people will buy it by the millions, ignorant of the potentially hazzardous, accumulative, long-term effects it may have on their health or the environment.
Only products displaying the logo of a recognised organic certifying body are guaranteed to truly be organically produced.
For your assurance look for a certifiers logo on the label. There are a number of different certifying organisations throughout the world. Of course, ONE Group products carry such a symbol.
To view the full product range, order online, learn more about ONE Group
or the organic movement click on this link.

---