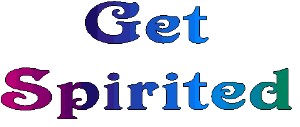 Using Miessence Certified Organic Products
This issue I want to talk to you about what it's like using the Miessence® certified organic skin care range and what benefits you may experience.
The first thing you notice when you open Miessence® certified organic products is the smell. There's no sharp chemical odour masked by an artificial fragrance. It's soft, sweet, so delicious you could eat it.
Actually, you could eat the Miessence® range because it's certified organic to food standards.
The next thing you'll notice is the smooth, rich feel of it. Just a tiny amount will spread across your skin easily, for example, when using a Miessence® moisturiser. At first it may seem a bit oily and shiny but within minutes your skin will have absorbed the rich, nutritious ingredients. Miessence® certified organic products feed your skin with the 100% beneficial ingredients it is made from.
The skin care range come in four types to suit different skin profiles. These are:
Balancing for normal/combination profile
Rejuvenating for dry/mature profile
Purifying for oily/problem profile
Soothing for sensitive profile
For more specific information or ordering of the products for each of the different skin profiles visit Organic & Natural Enterprise (ONE) Group, the makers of Miessence® here.

I have been using the Rejuvenating skin care range for about a year. I have very dry skin which is starting to show my age. Before using this range I had begun to notice wrinkles around my eyes and a tiredness which didn't just come from getting up through the night for my baby.
Now, many of the fine lines around my eyes have diminished and my skin is not so dry. I've even had friends notice an improvement both of my skin and their *own (*those who have used it).
My recommendation of the Miessence® range comes from using the products and my belief in the benefits to my (and everyone's) health and the Earth from using certified organic products whenever there is a choice. (Not merely a desire to sell you something as some people may be thinking.)
---
If you would like to try a free sample of one of the Miessence® moisturisers contact me;
Susan Lloyd-Ratcliff,
ONE Group independent representative;
here by email
or phone me on 61+ 08 86624101.
(Don't forget to include your postal details and what sort of skin profile you have.)
---