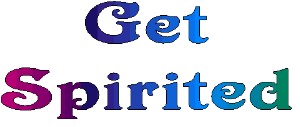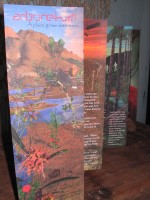 Arboretum—A Place Grown with Trees
This is a story to delight readers of all ages. It takes you on a journey into the future where you experience a different world created from the actions of Permaculture.
The unique concertina form allows it to be read like a book then unfolded to become a beautiful poster for display.
It was produced by the Caloote Area Landcare Group (CALG) and printed on recycled paper. CALG is a community group in the Mannum area of South Australia which has been instrumental in:
planting 100 000's of trees
removing weed plants and rubbish from the River Murray and tributaries
monitoring water quality & wildlife
community awareness & educational activities
establishing trials of native arid land species for commercial development
protecting heritage native bushland
The achievements of this small group is by volunteers and land owners in the area. They may only be affecting a tiny part of Earth but every little bit helps.
You can help the Earth too!
Proceeds from this publication go towards planting more trees.
Limited copies available. Get one while it lasts!
Price: $5 (includes postage.)
---
Visit the ONE Group main site where you can view & order from
the world's first certified organic to food standards extensive range of
skin, body, hair, oral, health & cosmetics products.

---