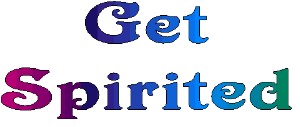 Permaculture
Essentially, Permaculture is a conscious design system for creating sustainable human habitat.
The system which was originally devised by Bill Mollison and David Holmgren around 1978 began with observation of nature. From this observation and experimentation Permaculture principles emerged.
It begins with an ethic of:
care of Earth,
care of people,
share surplus.
These are the base line considerations of all actions in Permaculture.
To create sustainable human habitat, principles for designing evolved from observations of natural ecosystems and these ethics.
Lets start by examining the ethics. The first ethic under consideration is:
Care of Earth.
Why this is so important is probably obvious to everyone. All life is connected. While Earth is a living organism capable of cleansing, repairing and evolving over damage done to the environment, if we continue to have such a degrading affect and so rapidly as in the last 200 years, the damage may become irrepairable. Human kind, as a species, may go the way of the dinosaur in the process, though probably not in our own lifetimes.
As we only borrow the Earth from our future the importance of sustainable management of Earth's resources is imperative.
All life is connected.
We need to take care of Earth as all life depends upon the bounty of the planet for existance.
There are many everyday ways to incorporate Permaculture ethics & principles into your life. Using consumer power is a small thing which each of us can do. Combined consumer power can inforce a change in the practices of manufacturers and growers.
For example by choosing certified organic products over conventional ones, the increased demand for organic products will motivate more producers to fill the demand. This means that chemical free, Earth enriching, sustainable production methods will come to prevail. You, the consumer, will benefit from healthier, cleaner products. Earth benefits from the nourishing production methods. All life wins simply because you make a smarter, Earth caring, choice.
Every time you choose an 'Earth friendly' alternative to ordinary products you are caring for Earth, caring for people and supporting sustainability.
We are all consumers.
By supporting individuals & businesses producing goods, services, information or technologies which enhance the health & wellbeing of people and Earth as a whole, we will create a positive change for all.
Yes, you are only one person and so is the next person and the one after that.
Yet together we create all that Is.
What sort of world do you want to create?
---
Visit the ONE Group main site where you can view & order from
the world's first certified organic to food standards extensive range of
skin, body, hair, oral, health & cosmetics products.

---