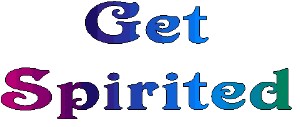 Suzee's 11 out of 10 Garlic Bread.
Peel and crush or finely chop at least 5 cloves of garlic (more or less to taste).
Finely chop 1-2 tablespoons of parsley.
Combine these with about 250gms of softened real butter, mixing well.
Cut a bread stick or rolls— the white crispy crust type are really scrumptious—into thick 2cm slices. Spread both sides of each slice right to the edges with the garlic butter.
Wrap in aluminium foil or put onto a covered tray and cook in a moderately hot oven for 10-15 mins until the butter is well melted and the garlic may appear a bit transparent.
Serve hot as a side dish or snack.
It's fatty but ohhhh so good!